This just in Cockat00 Brewery will also be providing free pizza and bawls to those registered for the Event.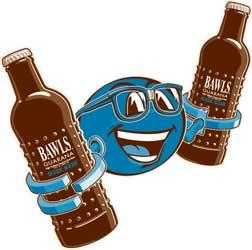 While we anxiously await our own little Lan Party, the Quakecon Staff have announced the dates for next years event.
Believe it or not, QuakeCon is turning 20 this year. While you won't be able to legally get QuakeCon into your favorite watering hole , the occasion is momentous nonetheless, and will take place July 23-26 once again at the Hilton Anatole Hotel in Dallas, TX.
In its landmark year, QuakeCon 2015 continues its non-stop celebration of games and the people who play them with North America's largest BYOC (Bring-Your-Own-Computer) LAN party. And after 20 years, QuakeCon is much more than just a BYOC — the event and the hotel itself offer activities for the whole family.
As always, QuakeCon offers lots of excitement for those who don't bring their own computer. QuakeCon has long been recognized for its panels and presentations given by top industry luminaries and exhibits showcasing previews of highly anticipated unreleased games. Just ask anyone that got to check out DOOM this past August! Additionally, the world's leading technology companies will be on hand to demonstrate their latest hardware and accessories. Each day of QuakeCon is packed with tournaments, game presentations, contests, entertainment, announcements, panel discussions, parties and more!
You can make room reservations at the Hilton Anatole Hotel by calling 1-800-Hiltons or 1-800-445-8667 or going online here . Special room rate of $164 per night when you reference QuakeCon 2015!
As new updates on QuakeCon become available, you'll be able to find them here, as well as on our official Twitter and Facebook pages. More to come!
Hello Everyone,
The Fond Lan Staff are pleased to announce that registration for Fond du Lan 2014 is now open. As always registration is free, however we cannot guarantee your spot at the event unless registration is completed. Were utilizing a nice bit of beta software to help us with the process. Please head on over to our event page here. Note that this site does require you to register separately before you can sign up for Fond du Lan . Once you have your account just clink on the seat and follow the steps.
Sponsors,
Cockat00 Brewing Company will be providing free beer during the event
The staff of Fond du Lan is currently seeking out as many sponsors as we can to hopefully bring some prizes or swag to the event, keep checking in as more sponsors come onboard.
To celebrate the graduating class of Fond du Lac Hich School in 2004 the staff of fond du lan has started preparations for an event to be held on October 4th 2014. Stay tuned for more information.
We will be posting here and the events facebook page located here.